Get to know a little about us before coming in!
Diane, Dental Assistant
Diane has been a dental assistant over 22 years and with Dr. Perna for 15 years. She graduated Northwest School of Dental Assisting and has earned several other continuing education certificates. She enjoys spending time with her children, cooking and watching old movies at home.
Eliza, Office Manager
The friendly face of Eliza is the first thing patients see when they walk in the door at Dental Care of Oak Park. As office manager, she enjoys interacting with patients and helping them feel comfortable. She graduated from Loyola University with a BS in biology, and then joined Dr. Perna's practice in 2006.
Allison, Dental Hygienist
Allison started off in dentistry in 2008 as an assistant. She especially enjoyed assisting the hygienists so she decided to pursue a degree in Dental Hygiene, which she completed from College of DuPage. She has fun treating patients and can't see herself doing anything else. She loves spending time with her friends and family and going out for sushi.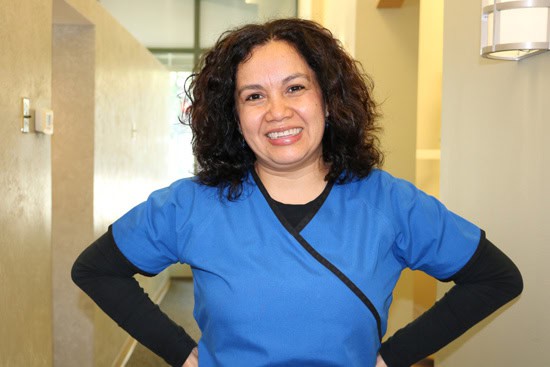 Nirvana, Dental Assistant
Nirvana has enjoyed being a dental assistant for over 12 years. Through the years she has been greeting patients, making them feel welcomed and keeping them very comfortable during their visit.  She has expanded her knowledge in General, Cosmetic, lmplantology and Periodontology. Nirvana has had training in CPR, OSHA Compliance & Guidance, and HIP AA Compliance. When she is not
working, Nirvana enjoys spending time with her family and friends.
Schedule Your Next Appointment
Want the best dental care for you and your family? Trust the dentist in Oak Park, IL who uses advanced technology to provide amazing outcomes! Call (708)-386-0960 to speak with our team today.