Dental Care of Oak Park
Outstanding Dental Health Is a Lifetime Goal
The Dental Services You Need for the Whole Family
Do you want dental services for just you? Or is it important for you to choose a dentist in Oak Park, IL, who can be of service to every member of your family? For more than 25 years, the team at Dental Care of Oak Park has made it our commitment to serve the needs of patients from young to mature. Call us now, or stop by and make an appointment. We offer a wide range of dental treatments, and accept many types of insurance and payments to cover the cost of general and cosmetic dentistry services.
Take Care of Your Smile!
Your teeth and gums, as well as the bones in and around your mouth, hold an important place in your overall health. Without regular dental examinations and cleanings, you could develop conditions that lead to a lifetime of problems affecting other parts of the body, including your cardiovascular system and organs. Instead of taking chances, it is time to partner with a dentist in Oak Park, IL, who is committed to caring for you based on your individual needs and wants. Call Dental Care of Oak Park to learn more about our friendly, compassionate, technologically-advanced approach to dental care.
"We do the very basic simple things, everyday routine fillings dentistry and we also do the complex cases where it is very involved as far as time goes and where the end result is something to be proud of.  If you came off the street and needed a dentist, what would I say to you?  I would say that Dental Care of Oak Park is a great dental office.  We work really hard to provide state of the art dentistry but at the same time we see the people who come to our office more as friends than just a patient."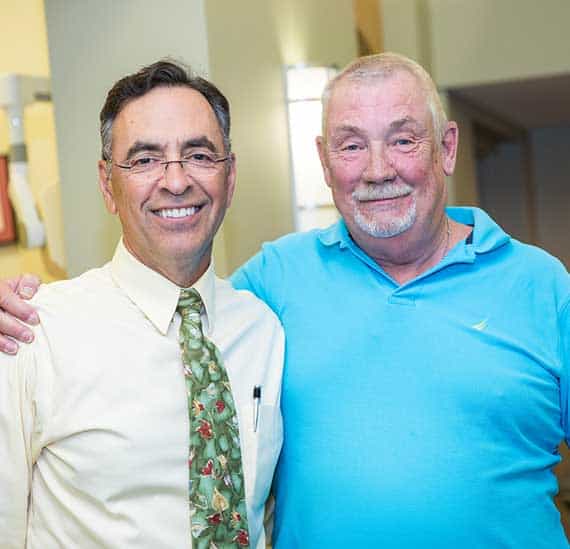 Change Your Smile Forever… Starting with a Visit to Our Office!
Is your smile lacking in luster or straightness? A visit to our cosmetic dentist could be the start of a positive change! Our cosmetic dentistry services vary from porcelain veneers to dental crowns to teeth whitening. Let us know your goals, and we will set up a free consultation to talk with a knowledgeable dentist in Oak Park, IL.
Searching for an experienced dentist in Oak Park, IL, for your needs? Call (708)-386-0960 and speak with a professional team member at Dental Care of Oak Park.
We offer a wide range of dental treatments
Concerned About The Cost of Dental Care?
The smile you want doesn't mean anything if you can't afford it. Luckily we provide competitive rates, many financing options including CareCredit, have free consultations, and we also accept insurance. If you have any questions or concerns please read about how affordable we are, or give us a call at (708)-386-0960.
View Our Patient Testimonials
Schedule Your Next Appointment
Want the best dental care for you and your family? Trust the dentist in Oak Park, IL who uses advanced technology to provide amazing outcomes! Call (708)-386-0960 to speak with our team today.