Trusted Dentist With Decades of Experience
Outstanding Dental Health Is a Lifetime Goal
WE PROVIDE DENTAL SERVICES FOR THE WHOLE FAMILY
For more than 25 years, Dental Care of Oak Park has been a go-to choice for residents throughout the Oak Park, IL area. Our dedicated dentist has an extensive educational background and years of hands-on experience.
Are you interested in finding dental services that are suitable for you and your entire family? Our team of dental professionals has made it our commitment to serve patients of all ages.
TAKE CARE OF YOUR SMILE!
Your oral health affects more than just your teeth and gums; it can also influence your overall health. Without routine dental examinations and cleanings, you could develop conditions that can potentially lead to a lifetime of problems and affect other parts of the body, including your cardiovascular system. Instead of taking chances when it comes to your health, partner with a dentist who is committed to providing you with the personalized care you need.
"We do the very basic simple things, everyday routine fillings dentistry and we also do the complex cases where it is very involved as far as time goes and where the end result is something to be proud of.  If you came off the street and needed a dentist, what would I say to you?  I would say that Dental Care of Oak Park is a great dental office.  We work really hard to provide state of the art dentistry but at the same time we see the people who come to our office more as friends than just a patient."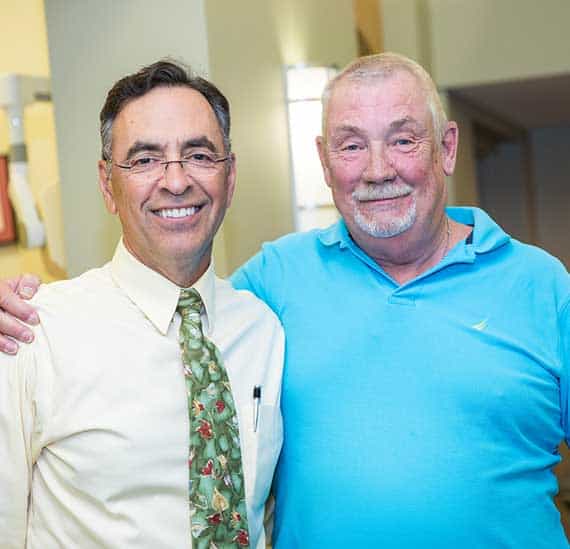 CHANGE YOUR SMILE FOREVER… STARTING WITH A VISIT TO OUR OFFICE!
Do you have a desire to improve your smile? A visit to our cosmetic dentist could be the start to the positive change you've been longing for. Our cosmetic dentistry services include everything from veneers and dental crowns to teeth whitening procedures. These services are geared toward helping you improve your overall appearance while gaining a higher level of self-confidence. Once you determine your goals, we will be happy to give you the opportunity to speak directly with a knowledgeable dental professional.
WE OFFER A WIDE RANGE OF DENTAL TREATMENTS
ARE YOU CONCERNED ABOUT THE COST OF DENTAL CARE?
Some people dream about having a better smile, but the cost may be out of their reach. Fortunately, we offer competitive rates and financing options such as CareCredit. We also accept insurance and provide free consultations and savings opportunities. Let us know if you have any questions or concerns about affordability.
Are you searching for an experienced dentist in Oak Park, IL? Call Dental Care of Oak Park today at 708-386-0960 to schedule an appointment and to learn about our friendly, compassionate, and technologically-advanced approach to dental care.
View Our Patient Testimonials
Schedule Your Next Appointment
Want the best dental care for you and your family? Trust the dentist in Oak Park, IL who uses advanced technology to provide amazing outcomes! Call (708)-386-0960 to speak with our team today.